Customer Reviews
04/10/2021
Amazing
Each of the products I tried exceeded my expectations for moisture and creating a glowing dewy skin barrier
Anonymous

United States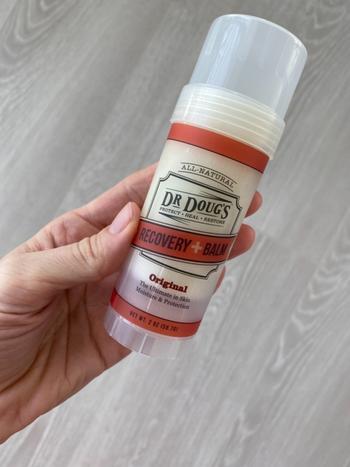 03/08/2021
I use it post workout and it's miraculous!
I use this stuff post workout or before going to sleep on my knee, shoulder and lower back. It's been really helpful for my shoulder injury and it helped me sleep better because I felt pain free. For my knees and lower back it's mostly preventative but if I skip it I feel more tense. I sent a stick to my mom too, for joint pain & fingers pain and she confirmed it is a miracle! Will stock on this product, it's a must.
Virginie D.

Canada
03/08/2021
Best thing for achy joints
My wife suffers from psoriatic arthritis, and no pain-relieving balms or ointments work nearly as well as this!
Tom Z.

United States
02/26/2021
It Works!!!
The recovery balm helps to relieve muscle soreness after exercising. Plus it moisturizes my skin and smells great! Will definitely buy again!
Anonymous

United States
02/24/2021
Love it!
I'm really loving the Recovery Balm for my stiff neck & shoulders and also for muscle soreness after workouts. A wonderful product!
Anonymous

United States