---
More from this collection
Customer Reviews
05/31/2021
Anonymous

United States
Recovery Balm
I've been using recovery balm for quite some time now as well as other Dr. Doug products. They're the best and I wouldn't use anything else.
04/27/2021
Me S.

United States
Love it!
Best pain relief for shoulders and back!
04/22/2021
Anonymous

United States
Repeat Buyer
I never want to run out of the recovery balm. It has become a necessity. The balm soothes my aching shoulder muscles and helps me to relax. Highly recommend!
04/10/2021
Anonymous

United States
Amazing
Each of the products I tried exceeded my expectations for moisture and creating a glowing dewy skin barrier
03/08/2021
Virginie D.

Canada
I use it post workout and it's miraculous!
I use this stuff post workout or before going to sleep on my knee, shoulder and lower back. It's been really helpful for my shoulder injury and it helped me sleep better because I felt pain free. For my knees and lower back it's mostly preventative but if I skip it I feel more tense. I sent a stick to my mom too, for joint pain & fingers pain and she confirmed it is a miracle! Will stock on this product, it's a must.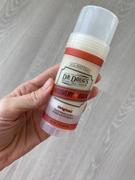 03/08/2021
Tom Z.

United States
Best thing for achy joints
My wife suffers from psoriatic arthritis, and no pain-relieving balms or ointments work nearly as well as this!
02/26/2021
Anonymous

United States
It Works!!!
The recovery balm helps to relieve muscle soreness after exercising. Plus it moisturizes my skin and smells great! Will definitely buy again!
02/24/2021
Anonymous

United States
Love it!
I'm really loving the Recovery Balm for my stiff neck & shoulders and also for muscle soreness after workouts. A wonderful product!
02/06/2021
Adele ..

United States
The best
My husband and I have been using this for over 2 years now. It helps with the pain and does not have a small or greasy feel. Recommend it all the time.
12/15/2020
Joanne

United States
Amazing Recovery Balm!
This Recovery Balm works so well! I love rubbing into my aching feet & knees after a long session on the treadmill.
11/23/2020
Anonymous

United States
recovery balm
the only thing I have found to help with my essential tremor consistently. i was surprised when my neurologist recommended it but quite pleased with how well it works.
11/12/2020
Michelle M.

United States
Excellent product but hard to spread
I love the product in the stick...the tub is harder to use but I still like it.
10/15/2020
Michelle M.

United States
I'm happy but it does not spread easily
see above comment I am glad they included the stick
10/12/2020
Lisa S.

United States
Recovery balm
I bought this for consistent neck pain while working at my office for long hours and this has definately helped get me through the day. Smells amazing and is not sticky. Will absolutely keep this in my bad everyday. Easy to take along!
09/24/2020
Rae D.

United States
Definitely will buy again
Excellent!!! Good quality smells nice and soothes skin
09/15/2020
Anonymous

United States
Aching knees
I like this item. I use the product on my knees because they sometimes ache at night if I have workout that day.. The first use I applied sparingly but seemed it only lasted a few hours, The second use, I applied the product generously and massaged it in really well. I was very happy It kept the aching away the whole night!